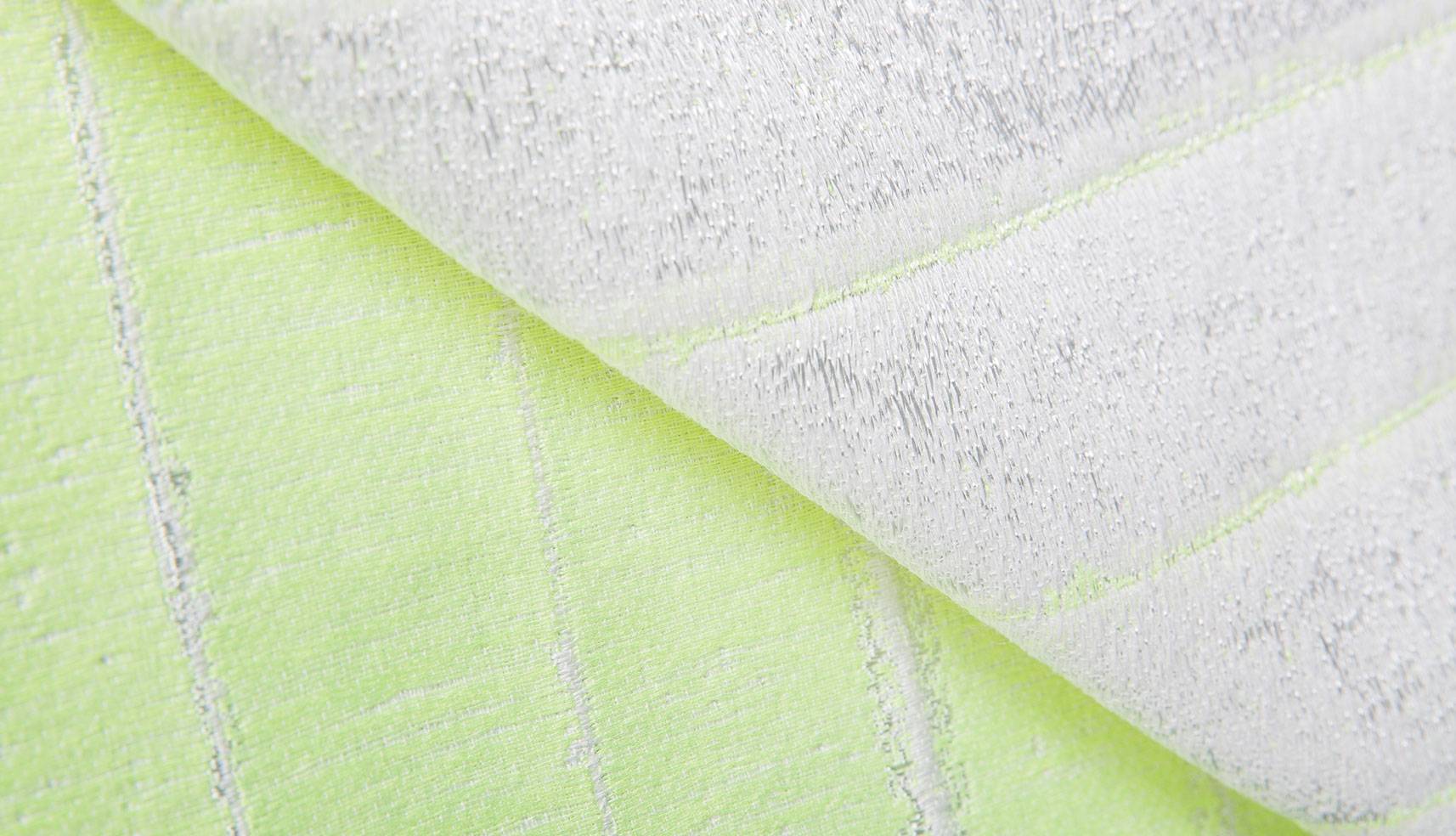 Made in Tilburg, for a more
sustainable future!
Did you know that the textile industry is one of the most polluting industries in the world? Or that it has a long history of poor working conditions? As a museum dedicated to textiles, we can and want to do something to change this. We feel it is our duty to help raise awareness that creating a clean and just world is everyone's responsibility.
With by TextielMuseum, we make the entire textile production process visible, both in the TextielLab and on our website. We do this because we believe that the more we understand about how textiles are made and the more transparent the sometimes-complex production process is, the greater the appreciation will be for the skill that goes into each product and the role our textile experts and designers play in this debate.
As part of our efforts to increase transparency, we also critically assess the steps in the production process that occur outside the TextielLab. Find out what we are doing to develop more sustainable textiles.
Better raw materials
by TextielMuseum products are made from yarns with a sustainability certificate wherever possible. This means we can guarantee both a limited impact on the environment and decent working conditions. We are taking the following steps to source better raw materials:
We are reducing our CO2 emissions: 98% of our yarn suppliers are based in Europe and yarn deliveries are combined. This means we can reduce the CO2 emissions from long-distance transport.

We only use GOTS-certified organic cotton: All by TextielMuseum tea towels are made from GOTS-certified organic cotton. GOTS stands for Global Organic Textile Standard and guarantees that a yarn's production process is free from harmful chemicals, human exploitation and animal cruelty. Our yarn suppliers with this certificate are subject to annual monitoring of their processes, from fibre to finished product.

We say no to (micro)plastic waste: Synthetic yarns contribute to (micro)plastic waste in the air and water supplies, especially when washed. Our by TextielMuseum tea towels are made from organic cotton and therefore do not produce any plastic waste.

We carefully buy our yarns: We aim to buy only the yarns we need. Any leftover yarns are used in our educational projects.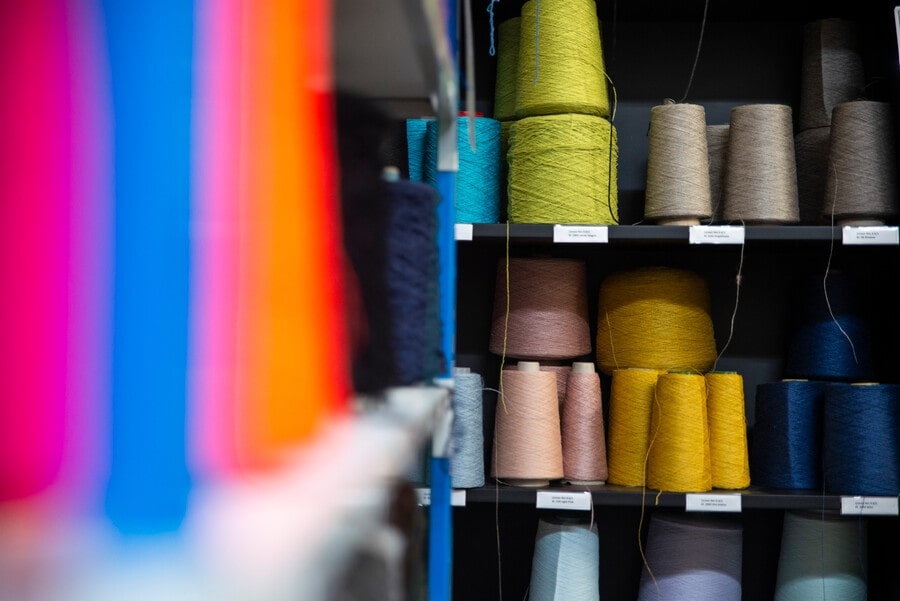 Yarns in the TextielLab, photo: Dana Dijkgraaf Design
Produced in-house
All our products are developed, finished, packaged and sold in the museum and TextielLab, our specialist workshop. Because this entire process takes place under one roof, we do not generate any additional pollution or emissions caused by the transportation of goods from one place to another. The products you order through our web shop are also packaged in the museum and delivered directly to the location of your choice by our delivery partner.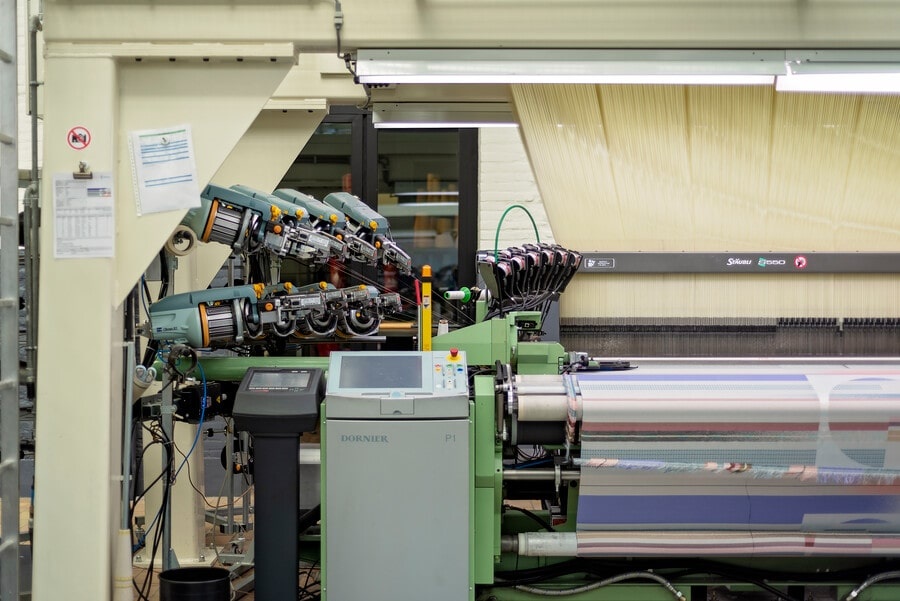 Weaving machine in the TextielLab, photo: Merel van Dooren
Improving efficiency
Textile overproduction generates huge amounts of waste. That's why we have set up our production process to optimise efficiency and minimise waste:
You order, we produce: Our products are manufactured on demand. This means that we only produce what you order and so avoid unwanted stock. Although this production process is more sustainable, it also has limitations. For example, a product may be temporarily sold out or the delivery time may unexpectedly be slightly longer than usual.

We minimise textile waste: We make optimal use of our yarns by adjusting the size of our products to the size of the machines. This helps us minimise textile waste.

From textile waste to new yarns: Any materials that are left over after production are collected and taken to a recycling company once a year. The company shreds the materials into fibres to make new yarns. Nothing is thrown away!
Our heroes behind the scenes
by TextielMuseum products are entirely made and sold in-house. This means we can ensure good working conditions for the professionals involved. We have a diverse team, which includes people who would otherwise struggle to find employment. Every day, our team works together to do what it does best: deliver carefully crafted textiles that are made with passion and skill.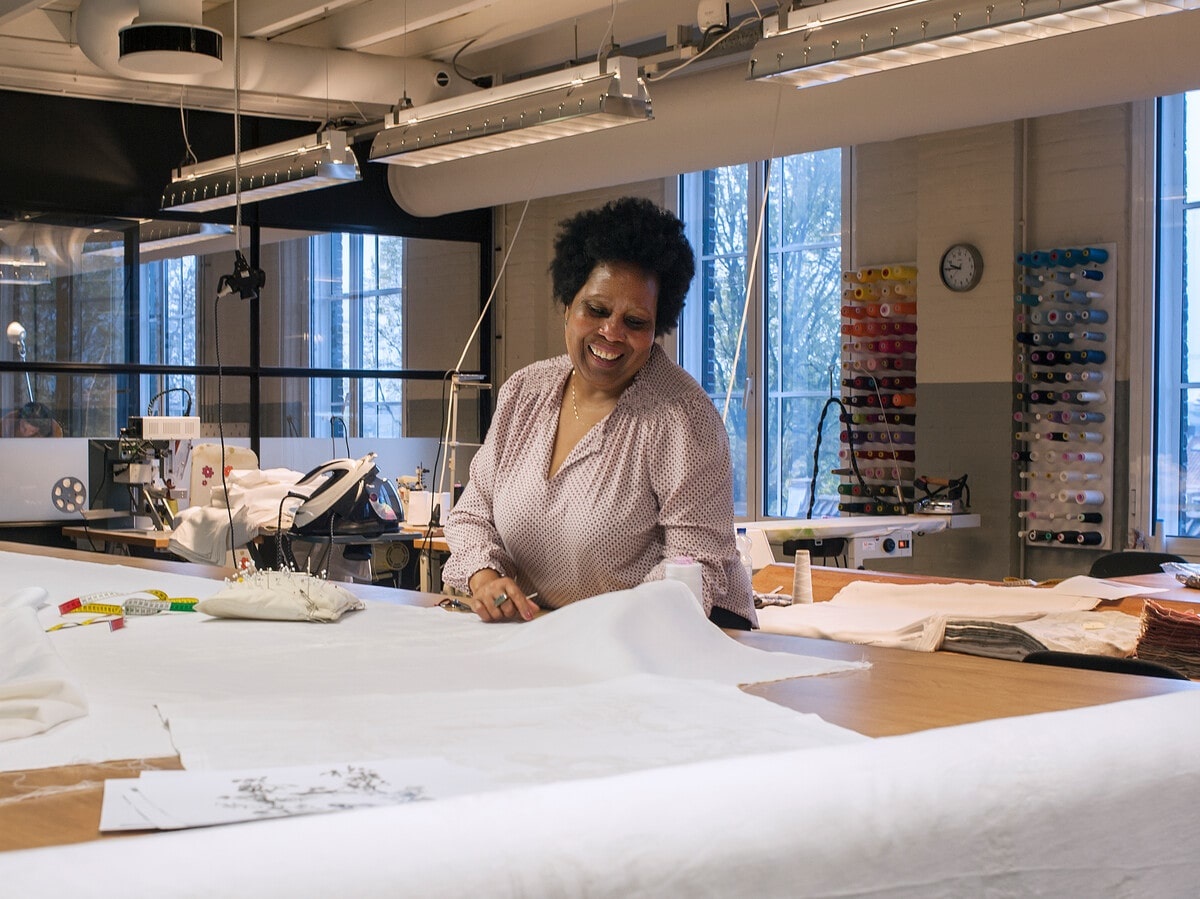 Astrid manually finishing products, photo: Maria van der Heyden
Knowledge is power
As a knowledge centre for textiles, we contribute to a more sustainable textile industry by facilitating knowledge exchange. We do this through our exhibitions as well as our educational programmes and library. The library houses more than a century of literature and archive material on yarns, dyeing methods and sustainability. This information is accessible to everyone, from designers and artists who work in our TextielLab to companies we partner with and interested museum visitors.
By exchanging knowledge about sustainability, we not only create awareness about where the textile industry is falling short, but we also aim to inspire makers and textile developers to do better. We believe that ongoing and increasing knowledge exchange will bring us closer to a more sustainable future.