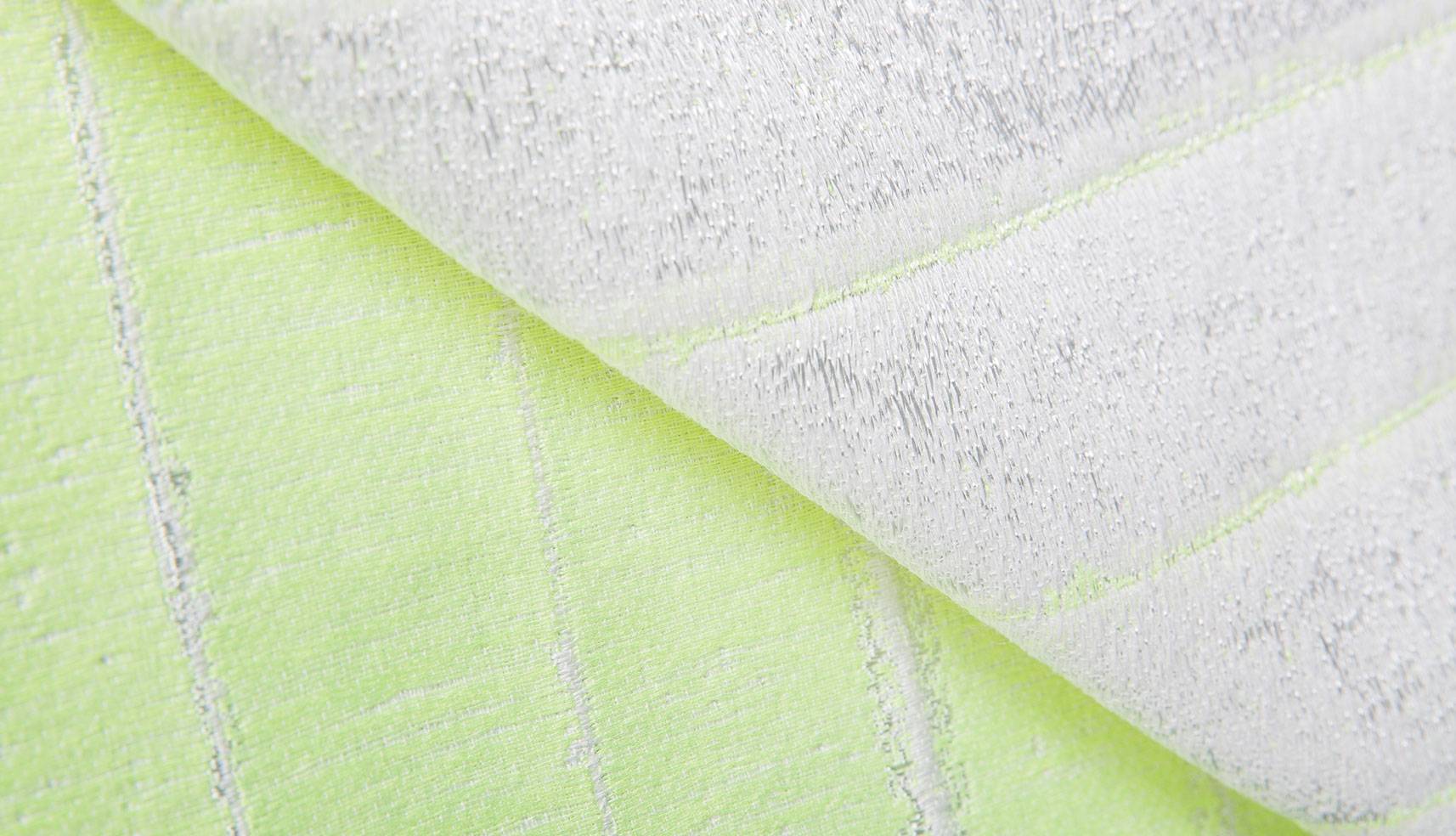 Inspired by the museum collection
The museum collection as a source of inspiration
The TextielMuseum's rich collection encompasses more than a century of textile design, visual art, industrial heritage and literature. With work by artists, designers and researchers from 1880 to the present, the collection safeguards knowledge about textiles in relation to art, design and craftsmanship. The insights we gain from this collection are invaluable for interpreting the developments of today and tomorrow.
"If I have seen further, it is by standing on
the shoulders of giants."

- Isaac Newton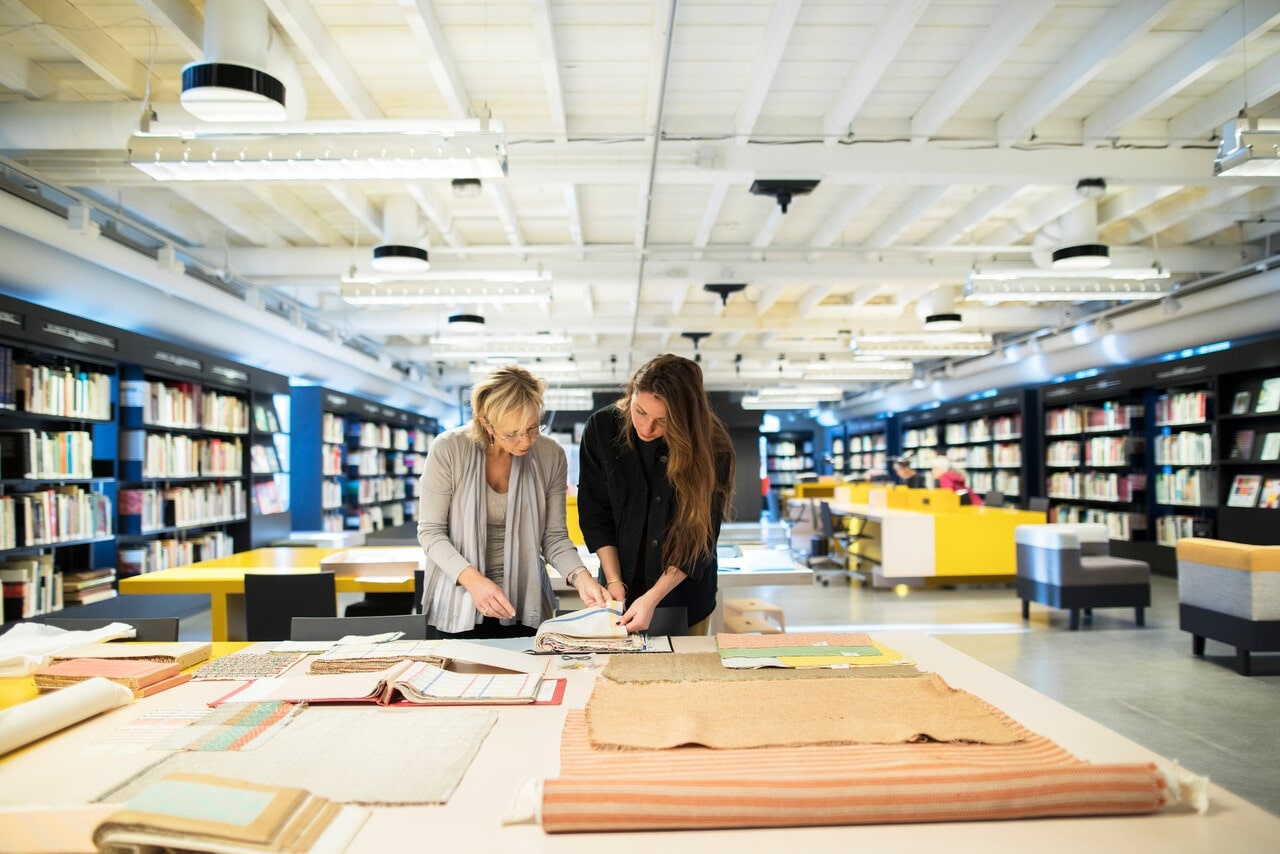 Designer Mae Engelgeer and curator Caroline Boot delve themselves into the museum's archives, photo: Tommy de Lange
New creations inspired on previous generations
The museum collection is also an endless source of knowledge and inspiration for each new generation. During the development of a new collection for by TextielMuseum, designers immerse themselves in our heritage to translate knowledge and skills from the past into innovative applications for today. For example, Studio Prelude reinterpreted the 19th-century patterns of iconic damask designer Chris Lebeau, while Mae Engelgeer found inspiration for her table linen in our extensive Bauhaus archives. All by TextielMuseum products, therefore, arise from the insights gained by 'giants' from previous generations.
In this way, we bridge the gap between the products that are developed in the TextielLab and our function as a museum, which is collecting and presenting textiles. We connect the past with contemporary developments in technology and culture, creating a new heritage for future textile enthusiasts.